Version 2.10.2 of MONARC has been released with several fixes and a new feature.
Fix
New
Enable or disable the statistics sharing per analyse (#329).
---
Global Dashboard is now available in the Virtual Machine image. The details are on the GitHub Release v2.10.2 page.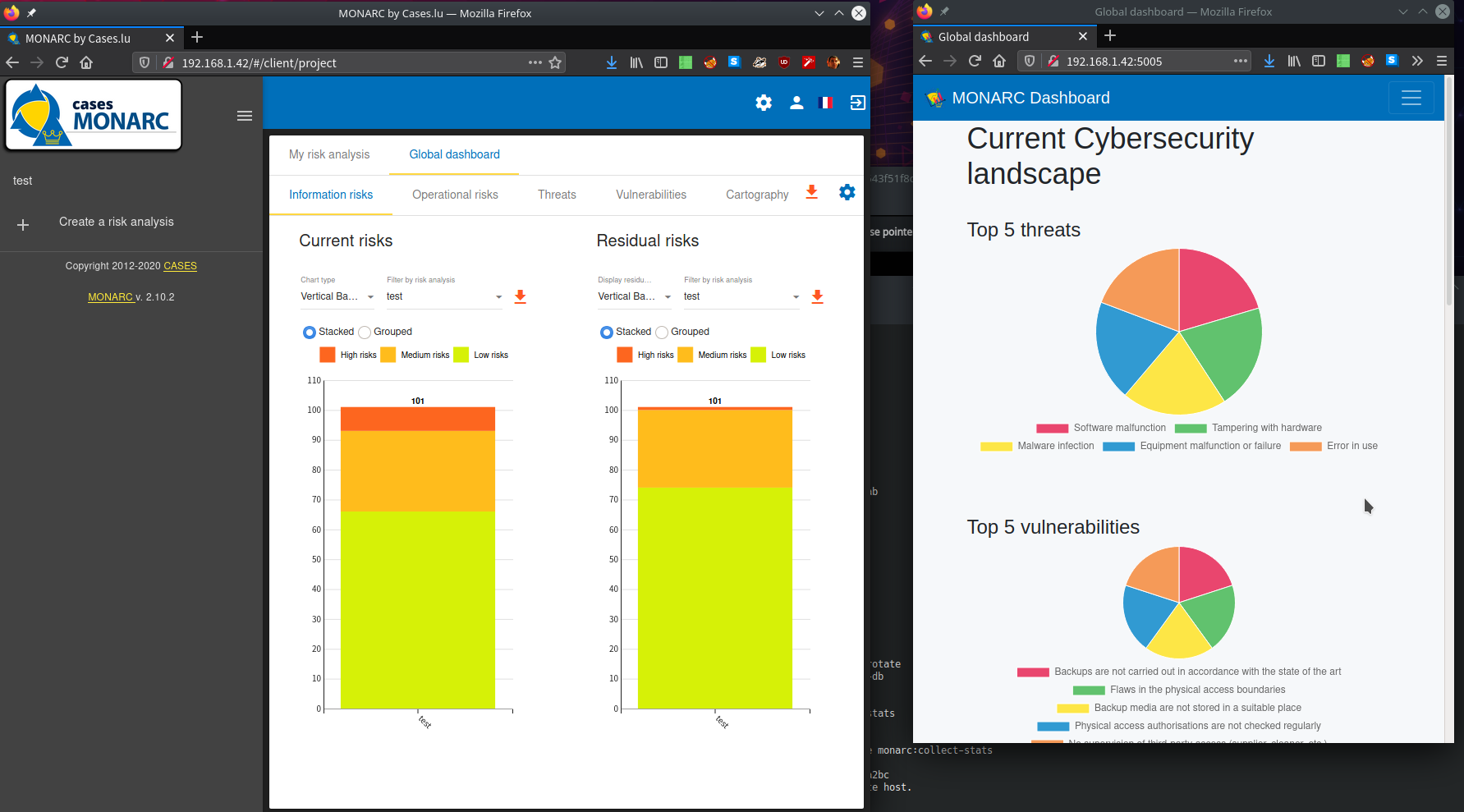 Updating
To update, please follow the guide.
If you are coming from MONARC 2.9.0 please read this.
If you would like to use the new statistics feature then StatsService has to be setup as well. The documentation, architecture and installation instructions of Stats Service can be found here.
You can also download the new virtual machine here.
MONARC

is in your language
You can now help us to make MONARC available in your language via our platform powered by Weblate.